Oreichalkos Roukis (Orichalkourgio)
Our Industry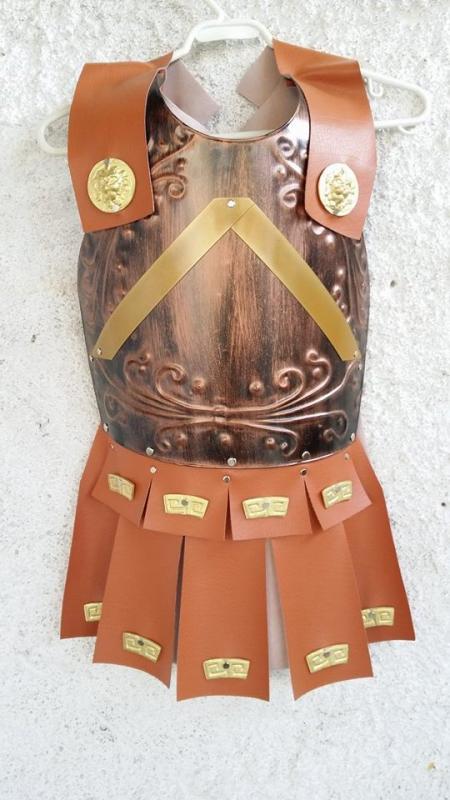 Our industry Oreichalkos Roukis (Orichalkourgio) has been dealing with the casting and processing of oreichalkos and bronze for over 30 years. Our goal is to take you to the depths of our ancient Greek culture and the flourishing of metallurgy. Through a huge variety of souvenirs and folk art products, we invite you to see and get in touch with the art of metallurgy that the ancestors used.
Our items are divided into the following 4 major categories:
A) Idols and memorial plaques
B) Armor and other Equipment (ancient helmets, thoraxes, shields, leggings - wristbands, etc.)
C) Magnets
D) Statues
All our items are available in men's and children's sizes, in a variety of colors and designs and for various uses such as helmets for philharmonic bands.
The seat of our craft is the famous Plato's Academy, founded by Plato in 387 BC, which functioned until its cessation by the Emperor Justinian in 529 AD. But what was Plato's Academy? It was a school outside the walls of ancient Athens. It was located in or next to an olive grove dedicated to the goddess Athena. The archaic name for it was Hekadimia, which from classical times developed into Akadimia. The location of the Academy was sacred to Athena as her religious worship in this area dates back to the Bronze Age. Today it functions as an archeological site which you can explore freely next to our industry.
The processing of oreichalkos and bronze is our passion and that is why we continue to offer excellent quality items, each of which tells its own story from ancient times to the present day.
We are waiting for you at our industry so that we can travel back together in Greek history and tell these stories all over the world.
Contact us and we will serve you immediately